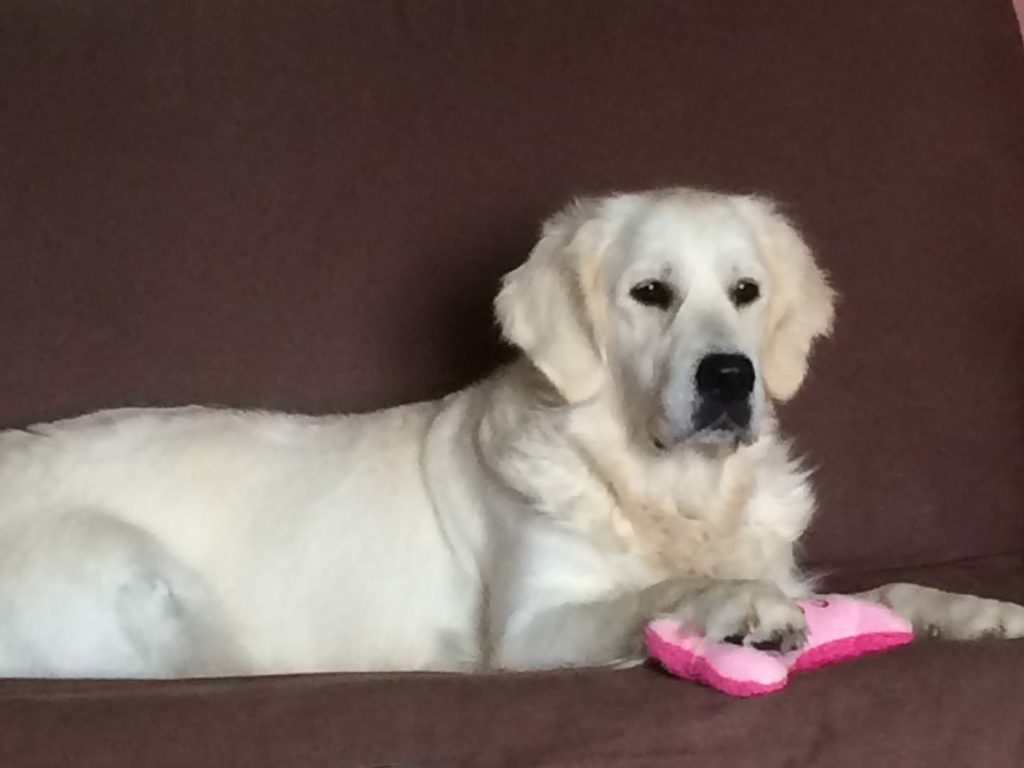 Full Name:  Boschendal Irish Rose

Just as her registered name suggests, this lovely girl is from Ireland. Her breeder, Brenda Phillips, is considered to be one of the top breeders in Ireland. We are so honored to have Arctica as a member of our Snow Angel Retrievers! She is well mannered and gentle natured. We love her smile and her sweet disposition. Arctica lives with my mother in a town nearby and so loves the individual attention and spoiling she receives from Mom. So, that makes Arctica smart too LOL.
She and Blizzard were paired together at the end of 2015 for a first litter.  We actually kept a little girl from this union and named her Sugar.  She is currently one of our young 'hopefuls', meaning we hope she will pass all health certifications and may one day be a part of the Snow Angel Retrievers breeding program.  We love absolutely everything about her!  So, we have decided to repeat this combination. Arctica will be romanced by our handsome Blizzard around May 2017.  If successful, this litter will arrive this summer.  This will be Arctica's final litter before she retires.