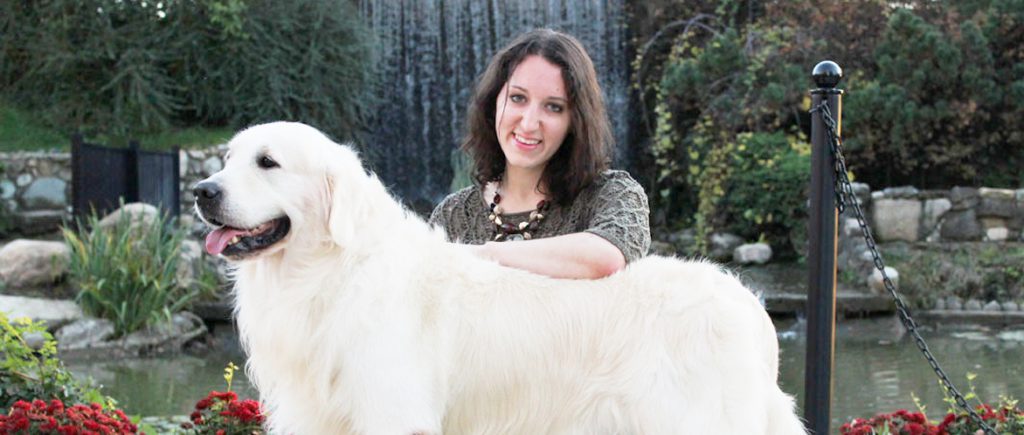 Snow Angel Retrievers (the Vendor) has 1 waiting list. We do not offer multiple waiting lists (by litters) as other breeders offer. We do not offer separate lists based on male or female preferences.
You must be approved by the Snow Angel Retrievers to have a place on the list. Because of the number of inquiries that we receive and the amount of information that we provide to you, it is preferred that your initial contact be via email.
Interested families must fill out a questionnaire before being approved. You will be contacted and advised of your place number on the list, once you have been approved.
We DO NOT require a mandatory deposit to be placed on the waiting list UNTIL pregnancy is verified by ultrasound
Once pregnancy has been verified by ultrasound you will be notified. If you are still interested in obtaining a Snow Angel puppy at that time, a signed contract and $500.00 deposit will allow you (the Buyer) to maintain your name on the list for one puppy. This $500.00 deposit will be applied toward the total price for limited AKC registration of a puppy, whether male or female.
You must respond and comply within one week of this notification to maintain your position on the waiting list. Failure to do so will cause loss of this position on the list.
The Vendor has the rights to first and second choice of puppies from each litter, if we choose to.
If we elect not to claim first and/or second choice of a litter, the first person on the list will have pick of the litter. Because we take our dogs to work at our veterinary clinic and must transport them back and forth, we cannot keep a puppy from every litter. It is more a matter of space in our SUV's. We are selective breeders and do not want to do this on a large-scale. Our interest lies primarily in genetically designing the most beautiful, healthy family dog possible for you to enjoy for years to come.
The Buyer will make their puppy selection when the puppies reach 6 weeks of age. You are always more than welcome to come to our home and make your selection. Actually we prefer that. We think that it is beneficial for you to meet the parents of your new puppy, be able to choose the puppy in person, as well as seeing the environment that he or she has been raised in. However, because we know that this is not always possible due to distance, it is not mandatory.
The Vendor may elect to sell their selection to parties not on the waiting list. This will generally be for stud service fees, if applicable.
After the Vendor selects (if we choose to), then the next selection belongs to #1 position on the waiting list.
As dogs are placed your name will move up the list.
Once you are number one on the list, you have the right to select any puppy or defer until new pups are available for selection.
If a Buyer has had to return a dog due to illness or genetic defect, they will immediately become number 1 on the waiting list.
Most importantly, we want you to love your Snow Angel puppy as much as we do. This is why we do not require a mandatory deposit or force you to take a puppy that may not be exactly what you are looking for. Your new puppy will be a member of your family for years to come. We hope to make this a pleasant and exciting experience for you! This waiting list has been designed to give you the power to choose, which we feel is the way that it should be.